Page 1 of 6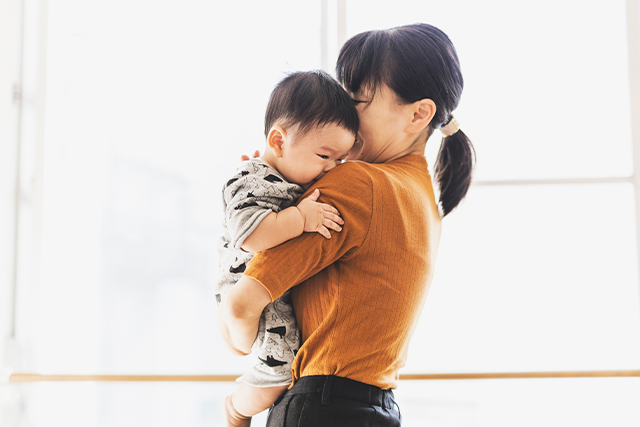 Suggested ad (Elactia)
Slideshow: Common breastfeeding problems and the role of breast flora
For all the magic of breastfeeding, some parts, like cracked nipples and engorgement, are just plain tough. Maintaining a healthy balance of protective breast flora not only benefits baby, it can also ease breast discomfort. Swipe to learn ways to restore and maintain your breast flora.
Swipe to get started!
Page 2 of 6
What exactly is breast flora?
Just like the digestive system, a woman's breast and breast milk contain beneficial bacteria, also known as breast flora!
Page 3 of 6
Why is protective breast flora so important?
The most common lactational breast problems (engorgement, plugged ducts, mastitis) are sometimes impossible to differentiate, but they all have one thing in common: not having enough protective breast flora. Restoring a healthy balance of breast flora can ease breast discomfort, making breastfeeding more comfortable for mom and baby.
Page 4 of 6
How does your breast flora benefit your baby?
Breast Flora is important for mom and baby's health. During breastfeeding, moms pass along their breast flora (beneficial bacteria) to their baby. This transfer of beneficial bacteria is essential for a baby's developing digestive and immune systems.
Page 5 of 6
Elactia can help!
Elactia is a probiotic that helps your protective breast flora thrive.* Naturally found in breast milk, Elactia has been clinically shown to ease breast discomfort and promote healthy lactation.*
Page 6 of 6
Find relief with Elactia!
Breast discomfort happens to even the most seasoned breastfeeding pros. But with Elactia, you'll be able to continue breastfeeding comfortably and bonding with your baby.*
As a daily breastfeeding supplement, or at the first sign of breast discomfort, take Elactia to restore a healthy balance of protective breast flora, promote healthy lactation, and make breastfeeding more comfortable for mom & baby.*
This ad is brought to you by Elactia