If we want our children to celebrate diversity, we need to read them a diverse set of books. Diverse, inclusive books are hugely helpful for growing kids. When children are able to encounter a diversity of characters in books, it allows them to develop an inclusive understanding of who they might be. Also, when children see themselves represented on the page, they learn to take pride in who they are. They also form positive associations with characters who are different from them. In so many ways, books open up a world of possibilities for our children.
Here we have an awesome round-up of children's books that feature diverse families, showcase characters being their authentic selves, and help kids understand that love is love. Intended for little ones, they range from board books to picture books. All are perfect for reading with your little one any time of year.
Check out Family Equality's Book Nook for more suggestions for a variety of ages.
Julian is a Mermaid
Written and Illustrated by Jessica Love
A little boy named Julian loves mermaids, and after seeing some beautiful costumed mermaids, he dresses as one himself. His abuela lovingly supports him, then surprises him by taking him to a festive event where he's in good company to proudly show off his new look.
Love Makes a Family
Written and Illustrated by Sophie Beer
In this vibrant board book, a number of different types of families show their love in a variety of ways — from playing tea party, to finding a missing shoe, to giving bedtime kisses.
When Aidan Became a Brother
Written by Kyle Lukoff
Illustrated by Kaylani Juanita
This sweet story follows a little boy named Aidan though some major moments, from coming out as transgender to preparing for his little sibling's arrival. He's excited to be a big brother and also thoughtful about all the ways he can help the baby feel welcome and comfortable as they grow.
Maiden & Princess
Written by Daniel Haack
Illustrated by Isabel Galupo
In this rhyming story, a brave maiden attends a ball organized to help the prince find a bride. She falls in love with his sister, the princess. (The book Prince & Knight, by the same author, follows a similar structure where the characters in the title fall in love.)

Morris Micklewhite and the Tangerine Dress
Written by Christine Baldacchino
Illustrated by Isabelle Malenfant
In this tender tale, a little boy loves to wear a special tangerine dress from the dress-up area in his classroom. Some of his classmates don't understand at first, but over time Morris becomes more and more confident in himself.
Pride Colors
Written by Robin Stevenson
A sweet, rhyming board book for very little ones, this book introduces colors, let's a child know they are loved, and shows all different kinds of families throughout. At the end, the book also introduces what Pride celebrates and what the Pride colors stand for.
What Riley Wore
Written by Elana K. Arnold
Illustrated by Linda Davick
In this joyful story of self-expression, we follow along with Riley, who loves to wear different types of clothes for different occasions — a ballgown for a fancy dinner out, a hardhat and overalls for a trip to the hardware store, a superhero cape to be brave at the dentist, and more.
A Plan for Pops
Written by Heather Smith
Illustrated by Brooke Kerrigan
In this book, the main character, Lou, spends every Saturday with Grandad and Pops, eating yummy meals, visiting the library, and tinkering with tools. When Pops has a fall and has to use a wheelchair, Lou comes up with a plan to cheer him up.
Plenty of Hugs
Written by Fran Manushkin
Illustrated by Kate Alizadeh
This sweet rhyming book follows a family — two moms and their toddler — throughout a loving, fun-filled day.
The Hips on the Drag Queen Go Swish, Swish, Swish
Written by Lil Miss Hot Mess
Illustrated by Olga de Dios
A fun and fabulous sing-along book (sung to the tune of "Wheels on the Bus"), this story has drag queens swishing, snapping, and stomping all over town.
Heather Has Two Mommies
Written by Leslea Newman
Illustrated by Laura Cornell
Heather has a favorite number: two! And she also has two mommies. This book follows along as she starts school and learns that she and her classmates have families that are all a little different, but that they're all the same in how they love each other.
And Tango Makes Three
Written by Justin Richardson and Peter Parnell
Illustrated by Peter Parnell
In this classic, two male penguins partner up. And just like all the other couples around them, they want an egg of their own to care for. A zookeeper steps in to help, and they start to grow their little family.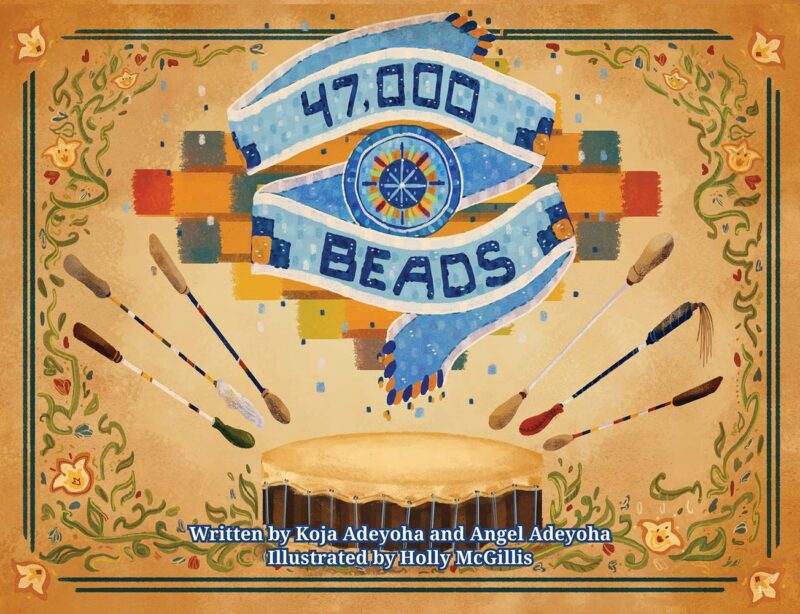 47,000 Beads
Written by Koja and Angel Adeyoha
Illustrated by Holly Mcgillis
Little Peyton is always dancing at pow wow, but she starts to feel uncomfortable wearing a dress and dancing less her Auntie steps in to help.
Check out books by the publisher, Flamingo Rampant, or search for Ourshelves, a book subscription with books written by people with oppressed identities about characters with oppressed identities.
This content series was created in partnership with Family Equality, an organization advancing legal and lived equality for LGBTQ+ families and for those who wish to form them. Learn more at https://www.familyequality.org/.