Working mom guilt is real – and what employers can do about it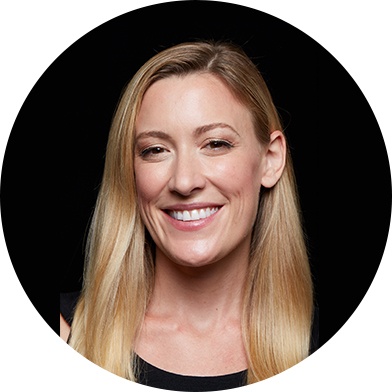 Working mom guilt is real, and it's not as simple as "letting it go"
Sometimes the source of my parental guilt is easy to identify — like when I miss out on an evening with my kids to attend a work event, or when my baby cries as I leave for the office. Other times it's more difficult to pinpoint, like when I'm just not "emotionally present" or when I rush the bedtime routine so I can find 20 minutes for myself at the end of the day. In these moments, while I may be physically present with my kids, I'm not truly engaged with them, which causes guilt. I know I'm not alone in this feeling.
In the workplace, HR leaders measure "presenteeism" — the state of workers being physically present but mentally unengaged or distracted. In the last few years, as work-life boundaries have blurred, are we now facing "parent presenteeism" in the home?
Working mom guilt is real, and it's a sign that our support systems need a reboot.
What is parental guilt?
"Parental guilt can occur for a variety of reasons. Parents may feel that they're working too much or that they aren't devoting enough time to their children, offering the most nutritious meals, or providing their children with enough love," says Tamika Simpson, perinatal mental health specialist and Ovia Care Advocate. "There is often some doubt as people try to be perfect parents. Parents compare themselves to those around them or to what they see others post about on social media."
Why we can't (and shouldn't) just "let go" of our guilt
According to Dr. Komal Gupta, Psy.D. in Clinical Psychology specializing in maternal mental health and parental wellbeing, "The goal is not to do away with parental guilt completely. Parental guilt can be functional and informative at times. It can help us to evaluate whether changes need to be made if we did do something wrong or if there are ongoing challenges that require additional support. Parental guilt often occurs in the context of beliefs that we hold, unconsciously or consciously, about what parenting should look like. These beliefs are often rooted in internalized messaging that we have received from family, friends, culture, and society. The guilt that we experience in relation to unrealistic beliefs about parenting is less helpful in our day-to-day lives."
Mom guilt is a symptom of a bigger, systematic problem
When I take inventory of all the things we feel guilty for as parents, the guilt looks less like a self-inflicted, universal emotion, and more like a symptom of a much bigger problem in parent infrastructure:
Moms feel guilty if they don't breastfeed for long enough when they don't have access to paid parental leave, supportive work cultures, and functional lactation rooms.
Moms feel guilty if they don't spend enough time with their kids when their jobs aren't designed to be flexible.
Moms feel guilty when they don't work outside the home to contribute financially to their households when the pandemic made it impossible for them to participate in the workforce due to school and daycare closures.
Moms feel guilty when they return to work after having a baby when their parental leave period isn't long enough or paid to enable them to do so in appropriate time.
Moms feel guilty if they don't have their "body back" when they're required to return to work before their bodies have physically recovered from birth, and remain at risk for perinatal mood disorders.
Moms feel guilty when they don't prepare home-cooked, healthy meals for their children, when they don't have the time or financial resources to provide them.
Moms feel guilty when they don't have the energy to be emotionally present with their kids when they're exhausted by their workplace's burnout culture.
Why this matters more than ever
Every parent is a working parent — whether their work is paid or unpaid, in or outside the home, part or full time, seen or unseen. In the United States, women perform an average of four hours of unpaid work per day compared to men's two and a half hours. This might sound alarming, but as a mom of three myself, this average feels low when I consider the amount of headspace and energy I spend parenting beyond the hours of cooking and cleaning. This looks like: fostering healthy relationships between my daughters, ensuring each of them gets 1-1 mommy-me time, modeling healthy physical and emotional behaviors, searching for and shuttling them to enrichment activities, among many others.
Working parents have carried the mental load of the pandemic. Juggling work and home was a challenge before COVID-19 hit, but the pandemic made things worse. Parents are working overtime to support their families — navigating work from home or continuing to work in person while much of the country isn't, dealing with a lack of childcare, school closures, constantly changing guidelines, and sick family members.
Since February 2020, when the pandemic began, more than 3.5 million moms have left the workforce — many due to childcare issues. Those who remain are struggling.
As parents, we have an expanding set of jobs to perform without an expanding amount of time to complete them. We need to reverse course in order to be present at home, productive at work, and — perhaps most importantly — mentally healthy. We need an intentional redesign of the concept of career and workplace productivity that is informed by parenthood and caregiving.
How employers can help
It starts with cultural expectations. When parents feel uncomfortable or penalized for calling attention to their values in setting boundaries in order to be a present parent — or to fully recover from and adjust to becoming a new parent — it not only creates lack of belonging, it causes psychosocial stress, which is a risk factor for mental health concerns. Parent mental health coach and Ovia care advocate Tamika Simpson shares, "There are plenty of things that people could feel parental guilt about, but there is no such thing as a perfect parent. Being a parent is hard enough without the added expectations we place on ourselves to be 'perfect.' You can be a great parent without being perfect."
It's essential that organizations have a framework for parents and caregivers to take the time needed to take care of their wellbeing — and that they feel encouraged to do so as part of their ability to thrive at work. Offering flexible leave and family-friendly benefits and making sure that these benefits are clearly communicated and easily accessible, contributes to a culture of inclusion that sets employees up for success. We know that in today's world, family friendly benefits are no longer a nice-to-have. Employees are actively seeking employers that set them up to be the parent they want to be and have the career success they envision.
As the cofounder of Ovia Health, the leading family health solution serving over 17 million families and 2,000 employers and health plans, I have the honor and privilege to meet and speak with working parents day in and day out. I hear loud and clear that parents want:
Paid parental leave, and more of it. In Ovia Health's 2021 Future of Family Friendly Survey, we surveyed thousands of full-time working moms who had benefits prior to leave and recently had a child. They spanned age groups, job cohort levels, and industries across the nation from the c-suite in New York City to the front lines in Arkansas. Across these groups, better parental leave policies (including length and pay options) was the #1 consideration in selecting an employer. The science supports this takeaway, too — employers who offer longer paid leave help to reduce adverse outcomes after delivery, increase breastfeeding rates, and lower rates of perinatal mood disorders.
Equal parenting at home and at work. A cultural shift is happening when it comes to the role of dads and partners. According to a 2020 Better Life Lab report on 'the Opportunities for and Barriers to Equal Parenting in the United States, 31% of fathers shared that there were barriers preventing them from being the dads they want to be. Top responses included their paid jobs and a general lack of resources like money and time. We know it takes a village, and workplace cultures must shift to enable dads and partners to take on more responsibilities at home.
Flexible schedules and remote options. Also in Ovia Health's 2021 Future of Family Friendly Survey, moms shared that being thrown back into the deep end after having a baby was overwhelming, and can even exacerbate underlying conditions like postpartum depression. Parents need the ability to wade back into work at their own pace so they can execute strongly at work and adjust family demands as needed.
Easy-to-understand benefits, quality lactation rooms, child care assistance (like on-site childcare or financial support), mental health support, and equitable pay all enable employees to have quality time with their families without the fear of financial instability and are urgently needed.
It's only when employers make systematic improvements and take action to care for parents' wellbeing that we can be expected to "let go" of parental guilt.