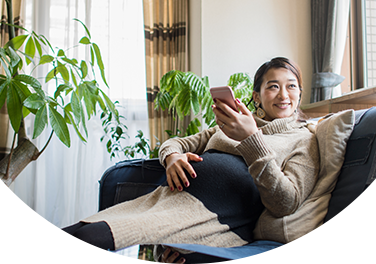 Our Impact
demonstrated value, meaningful impact
Built on empirical evidence and a culture of science, Ovia Health has shown measurable impact on family health outcomes, preventing unnecessary medical costs.
Request a demo
impact and cost-savings across a range of conditions and years
$95,000

average cost savings per at-risk member
10+

claims data years demonstrated results
accelerating the digital transformation of family care
Ovia has conducted years of rigorous clinical research to advance our solutions, inform health policy decisions, and elevate the standard of care for women's and family health.

We focus on complex challenges that include:
National cesarean epidemic
Social determinants of health
Maternal mortality and morbidity
Preterm delivery and preeclampsia
Behavioral health
Parental wellbeing in the workplace
43 partnerships

with leading universities and research institutions
50+ peer-reviewed publications

across multiple condition areas
1 singular aim

to elevate the standards of care for women and families
peer-reviewed papers, medical society publications, and conference presentations
we hold ourselves to the highest privacy & security standards
Our protection of personal health data is the foundation of Ovia Health. The trust we have built with clients and members enables us to create life-changing, life-saving solutions.

Ovia Health adheres to a comprehensive privacy and security program in support of compliance with all applicable privacy and security laws and regulations, including:
U.S. Health Insurance Portability and Accountability Act (HIPAA) Privacy Rules
EU General Data Protection Regulation (GDPR)
HITRUST Common Security Framework certification
Annual SOC 2 attestation report
schedule your demo
Please add your contact information, and a member of Ovia Health's research team will reach out to you.