For better maternal care, the key is personalization and clinical evolution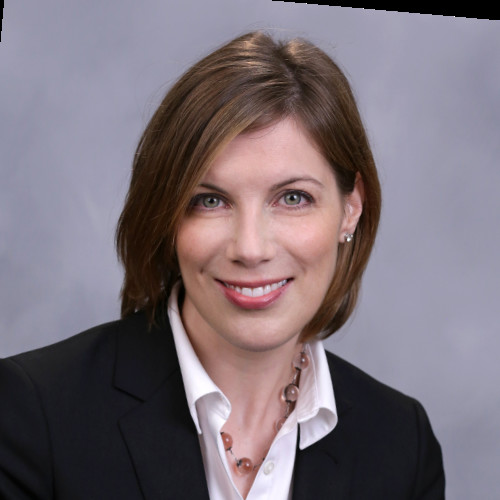 In the US, we're in the midst of a maternal health crisis. Pregnancy-related health conditions are on the rise1 and, even though we spend more money on maternity care than any other industrialized nation,2 our maternal death rates are still — alarmingly — the highest.3
It's clear that our current model of care isn't working. As we focus our energy and healthcare dollars on reacting to health emergencies, we miss a myriad of opportunities to prevent maternal health issues before they become expensive and dangerous. In fact, according to the CDC, 80 percent of pregnancy-related deaths are preventable.4
So how can health plans and employers flip the model, and put effective prevention at the heart of their maternal care strategies? One key is connecting people with a comprehensive, easy-to-access digital solution personalized to a user's unique risk factors and constantly updated with the latest clinical guidelines for prevention which begins before they become pregnant and accompanies them through pregnancy and parenthood.
Personalization powers prevention
The best preventative care can't be one-size-fits-all. It needs to consider each person's unique health risks and deliver exactly the information and tools they need.
Here's an example: we know that eclampsia and preeclampsia are 60 percent more common among Black women than white women.5 Patients with hypertensive disorders during pregnancy have, on average, a twofold higher risk of developing hypertension later in life6; so it's important to try to prevent these conditions wherever possible.
Ovia's clinical pathway for Black members calls out this risk. It provides information about how to recognize early preeclampsia symptoms (which can be easy to miss) and encourages positive health behaviors like taking low-dose aspirin as an effective preventative measure against developing preeclampsia. In addition to the preventative education, members are encouraged to then log their blood pressure within the app to visualize measurements longitudinally and will alert members when measurements are concerningly high. If measurements are high, it will push members to contact a doctor for care if necessary, with click to dial functionality.
Ovia can deliver this and over 50 other personalized pathways by ingesting information about members from an intake health history assessment and ongoing health screeners, along with our own data and experiences from more than a decade of working with millions of Ovia members.
The platform supports users through their reproductive journey — preconception, pregnancy, postpartum, or menopause — using intuitive, personalized health pathways that take the guesswork out of making positive health decisions. Ovia Health's new personalized health pathways create an intuitive and easy-to-use guide of what members need to do, monitor, and ask based on their unique health risks. Coaching support from a team of licensed clinicians is also proactively integrated into this journey and automatically added when the need is detected based on someone's symptoms and risk. 
This personalized approach has a powerful impact on reproductive and maternal/fetal health and our clients' bottom line. Consider Ovia's focus on cervical length screenings. All Ovia Pregnancy members receive education about the importance of this screening to help prevent preterm delivery. Coaches proactively remind members to request the screening at their appointments and track results in the app. These members are, in turn, more likely to take other steps to prevent preterm delivery, including participating in a preterm delivery prevention program when necessary and enrolling in a progesterone adherence program if needed.7 With these interventions, we've reduced the preterm birth rates for Ovia Health members by up to 54 percent compared to non-members. *
Keeping up with health guidelines empowers patients
Beyond personalization, a preventative digital health solution needs to evolve quickly, in step with the most up-to-date clinical guidelines.
With this in mind, Ovia Health is constantly evolving our clinical programs. For example, we updated our preeclampsia prevention program to include new US Preventive Services Task Force (USPSTF) recommendations on aspirin for pregnant people with one or more moderate preeclampsia risk factors (such as pregnancy through IVF, Black or African-American ancestry, financial insecurity, and maternal age above 35). When Ovia members know about their risks, and ways to prevent adverse outcomes, they are empowered to discuss appropriate options with their healthcare providers. In doing so, Ovia members observe up to 14% decrease in preeclampsia rates compared to non-Ovia Health members.
We also added details about clinically-validated preeclampsia prevention protocols — such as optimal timing each day for aspirin administration, and the impact of exercise and specific dietary recommendations for reducing preeclampsia risk. Providers may not have time to share this level of detail with patients during brief office visits that can be as short as 10 or 15 minutes, but Ovia can fill these important educational gaps with clear, actionable guidance that helps members make the best health decisions to optimize their health.
Ready to prioritize prevention? Find the right digital solution
Not all digital health solutions have deep personalization capabilities, or the ability to iterate and update quickly. But these are exactly the features that build trust with users, improve health outcomes through prevention, and lower costs. 
If you're ready to embrace more prevention for maternal health programs, you don't have to figure this out alone. You just need a digital health partner devoted to comprehensive, personalized care and constant evolution.
---
Want to know more? Ovia can help.
Ovia Health, a Labcorp subsidiary, has served more than 18 million family and parenthood journeys since 2012 and is on a mission to make a happy, healthy family possible for everyone. Ovia Health is the only family health solution clinically proven to effectively identify and intervene with high-risk conditions. The company's 50+ clinical programs, including predictive coaching and personalized care plans, help prevent unnecessary healthcare costs, improve health outcomes, and foster a family-friendly workplace that increases retention and return to work. For more information, visit www.oviahealth.com.
---
1: The Commonwealth Fund: https://www.commonwealthfund.org/publications/issue-briefs/2021/nov/high-costs-maternal-morbidity-need-investment-maternal-health
2: The Commonwealth Fund: https://www.commonwealthfund.org/publications/fund-reports/2021/aug/mirror-mirror-2021-reflecting-poorly
3: The Commonwealth Fund: https://www.commonwealthfund.org/publications/issue-briefs/2020/nov/maternal-mortality-maternity-care-us-compared-10-countries
4: Centers for Disease Control: https://www.cdc.gov/media/releases/2022/p0919-pregnancy-related-deaths.html
5: Harvard Public Health: https://www.hsph.harvard.edu/magazine/magazine_article/america-is-failing-its-black-mothers/
6: Boston Medical Journal: https://heart.bmj.com/content/105/16/1273
7: Ovia Health: https://images.ent.oviahealth.com/Web/OviaHealth/%7Bc81c4ef7-21c5-4d9a-b11d-e97db367bf6f%7D_All_AllENT_OnePager_ACOG-Coaching-Study_MC_V1_12May21.pdf

*Note that these outcome(s) reflect(s) the greatest improvement experienced by a single client for this/these clinical condition area(s). Other clients experienced different outcomes in this/these clinical area(s). Actual results may vary based upon initial prevalence rate and engagement rates.