From Our CEO: The Bright Future of Ovia Health, Now Proudly Part of the Labcorp Family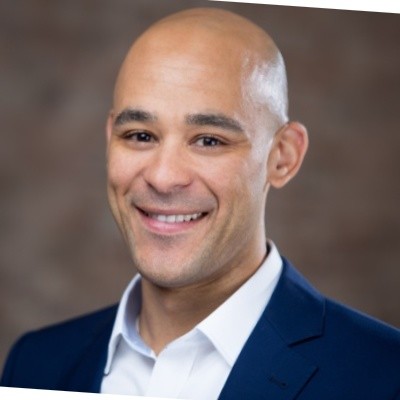 When myself, Chief Technology Officer Alex Baron, Chief Product Officer Gina Nebesar, and VP of Engineering Rory O'Connor started Ovia Health nearly a decade ago, we did so with twin aims: To make the reality of a happy, healthy family a possibility for everyone, and to build a welcoming, diverse and inclusive tech company. We wanted to establish a culture that embraces the very principles we work with our clients to advance.
With that ambition top of mind, I'm incredibly excited to share the news that Ovia Health has been acquired by Labcorp, a leading global life science company. This new arrangement allows us to accelerate and expand our work in ways we never thought possible, all while remaining an independent subsidiary and continuing our passion of helping families grow.
Labcorp's interest in us should be seen as incredible recognition for the work done at Ovia since our humble beginnings. We launched the femtech space and spurred billions of dollars in investment, as well as the growth of an entire industry. Ovia was the first to identify and meaningfully address the gaps in family planning and care through data-driven, consumer applications and family benefits, which allow employers, health plans and consultants to empower family journeys of all types. We led the way in helping consumers, moms and families take greater control of their own health and the health of their loved ones. We've also changed the practice of medicine through groundbreaking clinical research, having published over 35 peer-reviewed papers.
Importantly, we've demonstrated why family benefits such as ours—clinically backed and proven to improve outcomes across the family care journey—are so important.
That's why the announcement of our new ownership is so exciting to all of us at Ovia Health. By joining Labcorp, we're able to accomplish so much more and bring both our mission and our important work to millions of additional patients and Labcorp customers across the country. We also have the opportunity to extend our reach to every health care provider and doctor in the U.S., as well as the millions of patients served by Labcorp.
21st Century leadership means giving all parents equal opportunities and driving diversity, equity, inclusion and belonging in every workplace, for every family. Ovia Health has been, and will continue to be, at the forefront of this fight by helping employers and health plans reimagine benefits for the modern workplace. Because after all, family-friendly benefits should not just be a priority, they should be universal.
Ovia Health's mission, values, independence, culture and its people remain the same and align perfectly with Labcorp's mission to improve health and improve lives. Now we will have the backing of an international life sciences leader that believes in us and our shared ability to close gaps in family care and deliver better outcomes for everyone.
Sincerely,
Paris Wallace, CEO