If midwives improve outcomes, why aren't more women working with them?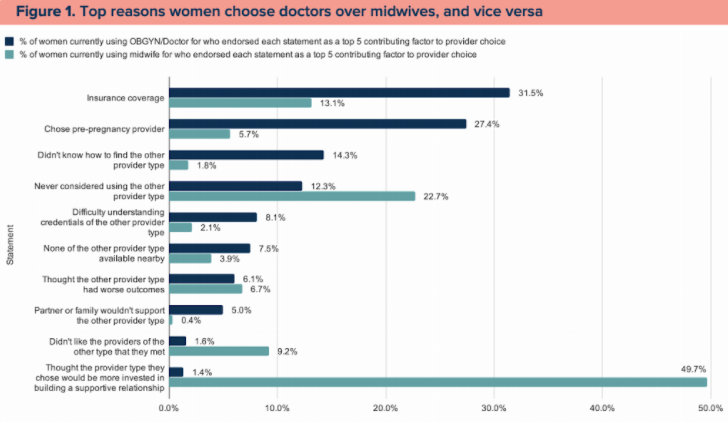 Patient misconceptions about midwifery care may limit utilization
Published: American College of Nurse Midwives
Midwifery care is known to improve outcomes, including avoiding unnecessary medical interventions, preterm birth, and neonatal death. However, only 8-9% of births in the US are attended by Certified Nurse Midwives (CNM). Ovia's research findings from over 3,000 women, published and presented with the American College of Nurse Midwives, showed many women have misconceptions about the types of conditions midwives can manage or co-manage, and therefore unnecessarily self-select out of midwifery care.
Ovia educates our members about the qualifications and capacities of all types of providers, including encouraging and navigating members to care by Certified Nurse Midwives (CNM).
---
About Ovia Health
Ovia Health has helped over 14 million women and families. We offer a comprehensive maternity and family benefits solution from preconception and pregnancy through return-to-work and parenthood.
Ovia Health:
Engages women early, and sustains long term daily participation
Actively encourages partners to participate in the process
Includes predictive coaching and mobile alerts for identified health issues
Supports return-to-work with a proven approach
Boosts utilization across an employer's benefit ecosystem
Drives behavior change and reduces maternity costs