New Research Demonstrates Pandemic Effects on Childbirth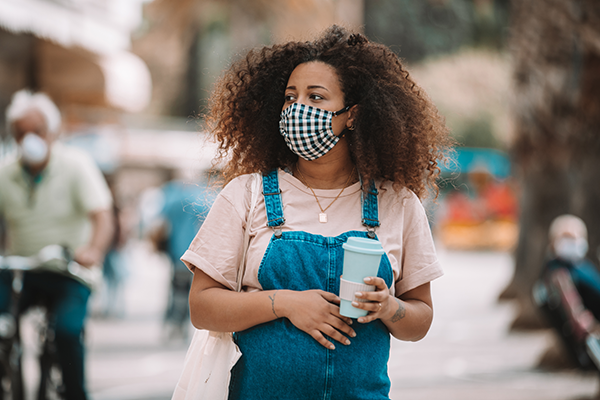 Pair of new studies from Ovia Health show significant new trends in preterm births, cesarean sections, hospital stays, and impact of digital health coaching
BOSTON (PRWEB) MAY 06, 2021
Ovia Health, the only clinically backed family health digital platform, today published a set of new studies that show the dramatic effects the pandemic has had on delivery and birthing options, as well as the benefits digital coaching has on maternity care.
As the pandemic transformed healthcare delivery across the board, childbirth and maternal outcomes were also significantly impacted, according to one of the two studies, both of which were presented at The American College of Obstetricians and Gynecologists Annual Meeting on April 30th, 2021.
The study, which analyzed births from the months immediately preceding and after the start of the pandemic, found that women who delivered during the pandemic were less likely to deliver preterm, but more likely to deliver by Cesarean section; more likely to choose a home birth; and had hospital stays that were, on average, 8.2% shorter.
While the preliminary findings don't unearth the specific factors driving the changes in birth and delivery, they underscore how significantly the pandemic has affected outcomes and point to the need for additional research.
"These findings – especially the dramatic increase in home births, which carry more risk than hospital births – point to the sheer scale of the impacts the pandemic will have for years to come," said Dani Bradley, MS, MPH, director of Clinical Services and Evidence, Ovia Health. "We will continue to track these trends and to provide guidance to our community about how to decide where to deliver, keeping health risk and safety top of mind."
A second study by Ovia, also presented at the American College of Obstetricians and Gynecologists Annual Meeting, found that women who engaged with health coaches in digital preterm delivery prevention programs were more likely to receive cervical length screening at their mid-trimester appointment, a demonstrably effective way of identifying risk and avoiding preterm delivery.
The study is the first of its kind to demonstrate the impact, efficacy and degree to which digital health coaching can have on maternity outcomes.
Women with short cervixes have a 50% chance of preterm delivery, according to March of Dimes, a leading organization fighting for the health of all moms and babies. Women who have their cervical length measured and received progesterone therapy, if indicated, are shown to have significantly lower rates of preterm delivery.
"These findings underscore how critical it is for employers and health plans to be working with maternity care management and digital health partners that help women understand the issues affecting their pregnancy, advocate for themselves, and ensure the highest quality of care across the continuum," said Rachel Boyd, VP of Enterprise Marketing, Ovia Health. "Through studies like these, we are continuing our commitment to clinical excellence and evidence-based care, and advocating for clinical guideline changes at the highest levels of policy to improve standards of care and outcomes."
About Ovia Health
Since 2012, Ovia Health has helped more than 15 million people successfully navigate their parenthood journeys and is on a mission to make a happy, healthy family possible for everyone. Ovia is the only family health solution clinically proven to effectively identify and intervene with high-risk conditions. The company's 50+ clinical programs, including predictive coaching and personalized care plans, help prevent unnecessary healthcare costs, improve health outcomes, and foster a family-friendly workplace that increases retention and return-to-work. For more information, visit OviaHealth.com.
Media Contact:
Shannon Mullins
Scratch Marketing + Media for Ovia Health
shannon@scratchmm.com