Three steps for modernizing your maternity care management program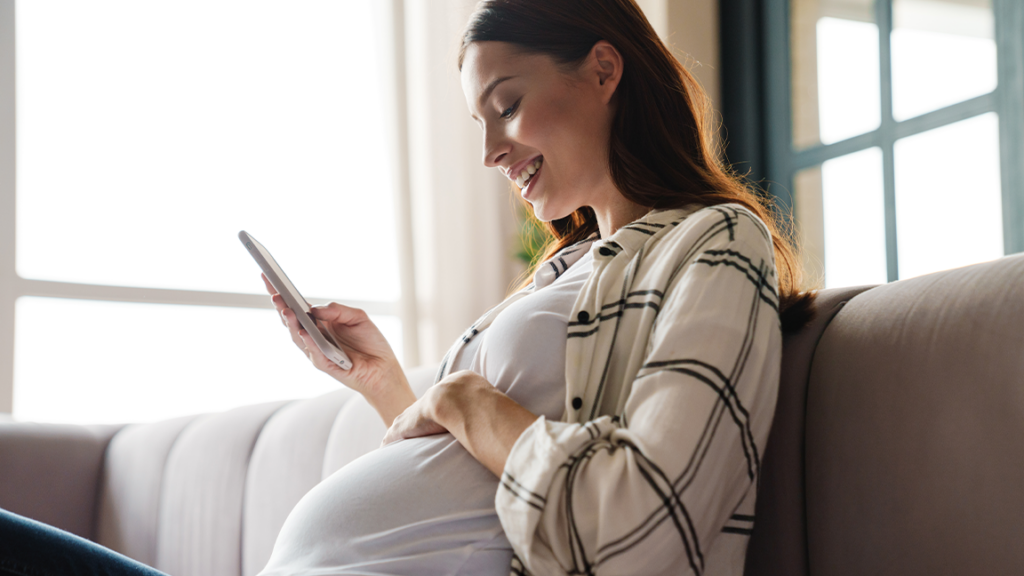 Maternity care management programs are ready to evolve. Most programs rely on telephone-based coaching, which can have genuine benefits for members. But these programs don't get enough engagement, and don't reach pregnant members early enough to significantly improve maternal outcomes and lower maternity costs.
Maternal health and the associated costs have reached a crisis point: right now, the U.S. has the highest rate of maternal deaths among developed nations1, and studies show that four out of five of these deaths are preventable.2 Our maternal outcomes have fallen behind our peers, even though we spend more on healthcare than any other high-income nation.3
In the midst of this crisis, payers have the opportunity to improve maternal health outcomes and lower costs by modernizing their nurse care management (NCM) programs.
Three steps for payers to evolve their NCM programs
If you're ready to modernize your NCM program, here are three steps to get started:
1. Audit your existing NCM programs.
Consider your NCM program's functionality. The most impactful programs reach members early in pregnancy, when risk prevention matters most. And they connect with members in multiple ways, including by phone and app. Here are the questions to ask about your NCM:
Is your program only available by telephone?
When do members first interact with your program? Is it early in pregnancy?
Which modes do you use to reach members?
2. Integrate a digital health program with a proven track record.
Digital health programs, like Ovia, can increase member engagement and help catch health risks early to improve health outcomes. To find the right digital partner, look for an established track record of engaging early and often with members.
Ovia has supported over 18 million journeys over the last 10 years. Our members tend to log health data and interact with Ovia tools daily — the average user interacts with Ovia 34 times per month.
Eighty-three percent of our members enroll in Ovia during their first trimester or earlier (through our Ovia app), sooner than members tend to engage with standard NCM programs. Once members are enrolled, they take in-depth health assessments and log their health with Ovia tools (95 percent of Ovia members who begin our initial health assessment complete it). Through this early and frequent engagement, Ovia is able to identify high-risk pregnancies earlier, and refer them for needed care.
3. Choose a digital health partner that integrates with your existing NCM efforts.
Improving your NCM program doesn't mean starting from scratch. Instead, look for a partner that can work with your existing systems to improve engagement, outreach, health support, and referrals.
Ovia offers NCM portal integration. We support members by answering day-to-day questions and providing digital health screenings — and we work directly with NCM teams to facilitate referrals to Care Management and high-risk maternity programs. Ovia also offers a live member-level data feed option to give payers deep insight into pregnancy and population health.
Looking for a partner to help evolve your NCM program so you can improve maternal outcomes, lower costs, and provide the support women need? Ovia can help. We offer 1:1 coaching with certified experts in lactation, parenting, menopause, and women's health and wellbeing; physician-developed clinical programs; personalized health and wellness education; manager training; and benefits navigators. Find out more at www.oviahealth.com.
---
1. The Commonwealth Fund: https://www.commonwealthfund.org/publications/issue-briefs/2020/nov/maternal-mortality-maternity-care-us-compared-10-countries
2. Centers for Disease Control (CDC): https://www.cdc.gov/reproductivehealth/maternal-mortality/erase-mm/data-mmrc.html
3. Kaiser Family Foundation (KFF): https://www.kff.org/slideshow/health-spending-in-the-u-s-as-compared-to-other-countries-slideshow/