Preventing Heart Disease by Addressing Women's Unique Risk Factors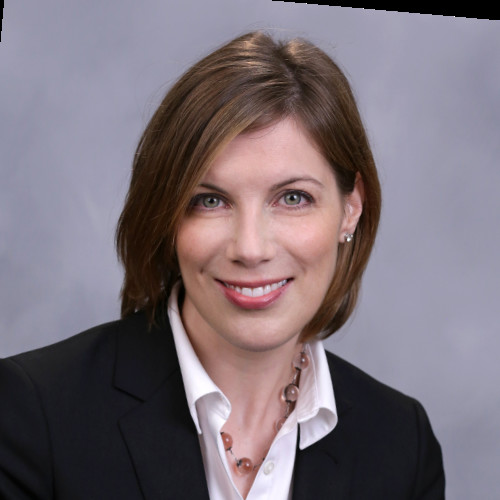 World Heart Day is September 29th. As employers, payers, and providers look for ways to bring awareness or celebrate the occasion, I urge you also to acknowledge the greater risk heart disease poses for women and the contributing factors.  
Heart disease is the leading cause of death among women in the United States, and one of the most preventable. This may be shocking to some, as it's not something you hear on the news every night. It's often a silent killer. According to a 2021 study published by The Lancet, "cardiovascular disease (CVD) in women remains understudied, under-recognised, under-diagnosed, and under-treated, with women under-represented in clinical trials."  
Why are women at higher risk for heart disease?
Traditional risk factors for coronary artery disease — such as high cholesterol, high blood pressure and obesity — affect both women and men. However, a host of factors specific to women may play a bigger role in the development of heart disease. Factors that are specific to women include:
Preeclampsia and pregnancy-associated hypertension: Preeclampsia greatly raises the risk of developing hypertension and/or diabetes later in life. It also raises the risk of a stroke. A preeclampsia diagnosis makes a person 75% more likely to die of cardiovascular disease down the road.
Gestational diabetes: A gestational diabetes diagnosis raises the lifetime risk of developing diabetes. About 50% of women with gestational diabetes develop type 2 diabetes.
Polycystic ovary syndrome (PCOS): PCOS raises the cardiovascular disease risk. People with PCOS often develop individual risk factors such as diabetes, high blood pressure, high cholesterol and sleep apnea. Estimates show that up to 5 million people of reproductive age in the U.S. have PCOS.
Menopause. Data suggests that women with the most severe night sweats and hot flashes that go untreated have higher risks of heart disease.
Factors that impact women differently:
Diabetes. Women with diabetes are two to four times more likely to develop cardiovascular disease compared to men with diabetes. Also, because diabetes can change how women experience pain, women have an increased risk of having a silent heart attack — which increases their risk of dying from heart disease.
Emotional stress and depression. Women have double the rates of stress-related psychiatric disorders, including PTSD and depression, compared to men. These disorders are linked with an increased risk of heart disease. Studies show that the risk is greater for women than men.
Smoking. Women who smoke are more likely to develop cardiovascular disease than men who smoke. They're also three times more likely to have a heart attack.
Inflammatory diseases. Women make up about 80% of people diagnosed with autoimmune diseases (such as rheumatoid arthritis and lupus) in the U.S. Autoimmune diseases greatly increase a person's risk for heart attack, heart failure and other cardiovascular problems.
How you can address heart disease risk factors
The good news: there is a significant opportunity to decrease the risks of CVD by addressing these risk factors. And these are things every company can consider offering or doing for their populations. We're partnering with payers and employers across the nation to do so.
To make a real dent in CVD for women, you should address the issues that fuel it. We recommend focusing on mitigating risk for people with the following conditions or risk factors:
Preeclampsia
PCOS
Mood Disorders and Stress
Gestational Diabetes
Menopause
Where do you start? Let me share what we're doing. First, let me introduce Ovia Health. Ovia is a comprehensive digital family-building solution helping people navigate their reproductive health and parenting journeys from preconception through fertility, pregnancy, postpartum, parenthood and menopause. We're there to support women through every stage of their lives and the unique risks they face.
We're built using +10 years of claims data and clinical expertise. Our clinical programming includes educational content and personalized health pathways, which serve as a customized guide for preventative health topics. Some examples include healthy eating, exercise, and substance use — which support the heart health of our members. In addition, Ovia has comprehensive, personalized clinical programs designed to mitigate adverse maternal and child health outcomes, which are assigned based on a member's unique risk profile. 
Here's how we're partnering with employers and payers to improve outcomes and reduce the risks associated with these conditions.
Preeclampsia
Ovia provides general education about high blood pressure before, during, and after pregnancy to all members and also has clinical programs like Hypertension Management and Preeclampsia Prevention, which are automatically assigned to members based on their health history and unique risk factors for hypertensive disorders. These programs contain educational articles about hypertension/preeclampsia during pregnancy, how to take your blood pressure using a cuff, the importance of blood pressure monitoring, and how to prevent and spot early signs/symptoms of preeclampsia. 
Members with preeclampsia risk factors are also provided information about aspirin and those prescribed aspirin and enrolled in our Aspirin Adherence Program. So far, these programs are helping reduce preeclampsia rates up to 14% for members.*
PCOS
The Ovia app can help identify members who may have PCOS by assessing their risk factors at sign-up through the Health Assessment prompts, and clinical education. We also deliver critical alerts if a member logs symptoms associated with PCOS, such as irregular menses, facial hair, or acne.
By assisting members identifying potential signs or risk factors of PCOS, Ovia Health can guide members to treatment. Suppose a member already knows they have an endometriosis or PCOS diagnosis. In that case, the Ovia app actively supports members with these conditions through clinical education about how to manage symptoms, treatment options, how to talk to their provider, and related conditions.
Mood Disorders and Stress
Believe it or not, stress plays an enormous role in heart health, overall health, and productivity. Ovia is one of the world's leading mental health screening providers for depression throughout the reproductive healthcare continuum, especially during and after pregnancy. 
Ovia delivers two externally validated mental health screeners: the PHQ-9 depression screener in Ovia, which screens for general depression, and the Edinburgh Perinatal Depression Screener (EPDS) in Ovia Pregnancy and Ovia Parenting, which screens for perinatal depression.
Members are proactively screened throughout their Ovia journey, including at least once every trimester and several times throughout the first year postpartum. Members can also take the mental health screeners at any time, and their historical scores are stored for review with a mental health provider. This method is proven to work, as we've seen up to 3% increase in postpartum depression diagnosis rate* for members and reports that indicate members are up to 3X more likely to take a postpartum depression screening compared to the national average.*
When a member reports a high score on a mental health screener OR reports any thoughts of self-harm, regardless of score, they are immediately brought to a screen which explains what the score means and when to talk to a provider. They also receive a Critical Alert with a Click to Call encouraging them to contact their provider. A perinatal mental health specialist on the Ovia Care Team also immediately proactively reaches out to help the member understand their results and identify the next best steps to support are. More on how the screening and postpartum care programs work here. 
All Ovia Care Advocates are Certified in Perinatal Mental Health. The Care Team utilizes an extensively curated referral network within the client's own network. It utilizes call lines and online resources to make sure that members get access to the mental health services they need in the context and time that they need them.
In addition, Ovia supports the mental well-being of all members with resources, guides and navigation to local resources to help members experience stress.
Gestational Diabetes
Ovia aims to prevent gestational diabetes for those at risk and also to support members diagnosed with gestational diabetes. The programs support the health needs by providing information about dietary choices and exercise, which help members lower their risk. In addition, Ovia members can also have additional personalized support from our registered dietitian. These programs and support are helping some clients cut gestational diabetes risk up to 35% or 50%, respectively.
Menopause
Though every woman experiences menopause eventually, many aren't prepared for "the great change," as it's been dubbed. In fact, in a recent study 70% of Ovia users surveyed said they didn't know enough about Menopause and wanted to learn more. 
Ovia supports members who are perimenopausal/menopausal with a dedicated customized mode. This experience explains their symptoms, delivers relevant resources and allows them to connect to one of Ovia's Certified Menopause Providers who provide personal support to manage their symptoms and find care and treatment based on their unique needs. Our program also allows them to track their symptoms so that they can easily evaluate if treatments are working. In addition, members are supported through menopause-specific personalized health pathways, which empower them to be screened for other cardiac risk factors such as high cholesterol or triglycerides and diabetes.
The bottom line on heart disease for women
Tackling heart disease is a big job, and no organization can tackle it alone. But, to decrease risk for women, there are steps every company can take today, and partners who are willing and able to assist.
Ovia's comprehensive approach to improving the health of women and families addresses their unique needs at every life stage. By empowering and supporting women with risk factors for or conditions which increase their risk of CVD- Ovia is able to improve the long-term cardiovascular health of our members.
---
*Note that these outcome(s) reflect(s) the greatest improvement experienced by a single client for this/these clinical condition area(s). Other clients experienced different outcomes in this/these clinical area(s). Actual results may vary based upon initial prevalence rate and engagement rates.